Street art has always held a fascination for me, so where ever I travel I attempt to seek out the better examples, either in the cities or scattered across the region's most remote rural locations. At times the art is well hidden in an alleyway or a narrow lane, other times its right in your face at a jaw dropping scale.
Whatever our opinions are regarding this art form, streets and industrial precincts have been transformed by the creation of street and suburban galleries of large and small scale works. The areas flourish with a new vibrant attitude that attracts publicity, visitors and much need revenue that assist local authorities in rejuvenating ounce struggling and abandoned industrial centres.
The best examples of the large scale art are found in the Australian Mallee District of Victoria where huge grain silos have been painted by artists to create a Silo Art Trail that covers the remote and beautiful wheatbelt for some 200kms.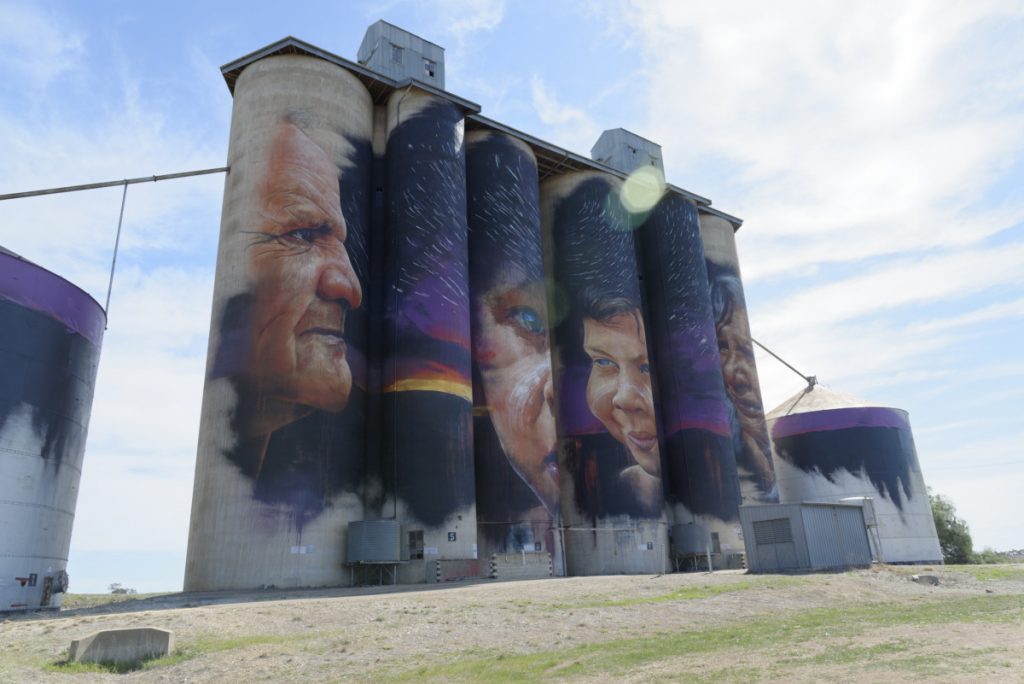 Of course these are not the only amazing large scale examples around the globe, New Zealand's Dunedin has transformed an old industrial inner city precinct to exhibit some 30 large building walls. This has transformed and converted the area into an amazing attraction in its own right, turning a dreary run down suburb into something else entirely.
And finally, let's not forget my local, a house wall Illustrated by SmugMug from Melbourne. An enterprising home owner took it upon himself to adorn the brick wall of his house with a painting of a local identity. Brilliant!
Mike Briggs, Hobart TAS. May 2021